You are here :
Study
Radboud University
University Information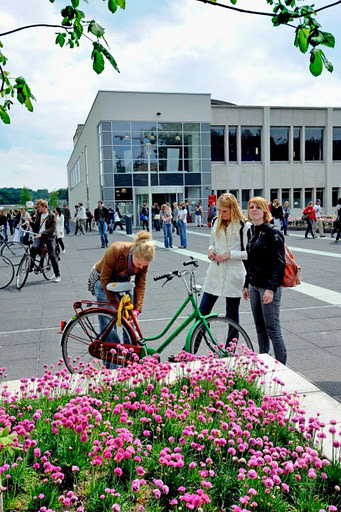 Strategically located in Europe, Radboud University is one of the leading academic communities in the Netherlands. Education is enhanced by trendsetting research and training. Students have access to the very latest facilities while enjoying the pleasures of working in a beautiful green campus environment.

The strength of the University lies in its personal approach. The campus is a close-knit community in which academics from different faculties often work together in cross-disciplinary teams. Students receive individual guidance from top researchers and their studies are directly integrated with the work taking place in the University's 19 research institutes.
From both a national and an international perspective, the University is strong in interdisciplinary research and education. Nijmegen academics are open-minded - the secret of the university's academic success: the most interesting discoveries are made, where disciplines are met - often leading to radically new insights.
Find out more about Radboud University's on this YouTube video



Facilities:
Radboud University offers a wide range of facilities. All the university's facilities are concentrated together on the one square kilometre of the former Heyendael estate:
lecture rooms and research labs
University Hospital
libraries and offices
accommodation for student organizations
sports centre
guesthouse
book shop
Entry Requirements:
a pre-university diploma (VWO diploma), or
a diploma obtained by completing secondary education at an institution in the Netherlands or abroad in which the language of instruction was English,
3 A' levels or International Baccalaureate
Link to university website
Check out the testimonial of a British student, Sophie Mills, currently studying at Radboud University.
Other courses at Radboud University